Navigate the Nebraska Notables website using the links below.
2014 Major League Baseball - NEW!!
2014 Minor League Baseball - COMING SOON
2014 Football
- COMING SOON
2014 Basketball
- COMING SOON
* ORDER SETS *
also, be sure to visit CollectibleClassics.net
for additional rare trading card sets
produced by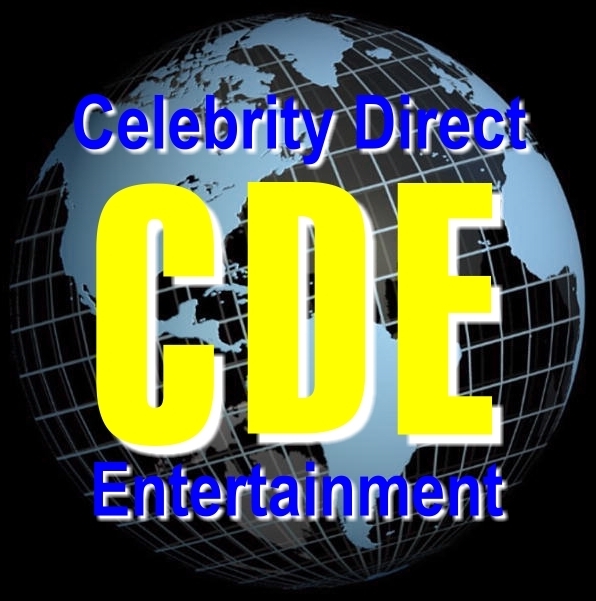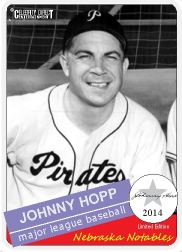 .

Finally! Trading card sets featuring athletes and celebrities that are natives or residents of Nebraska! Featuring rare photos, trivia and complete statistics!

.
.The 2014 "Major League Baseball" set is now complete! The complete 90 card set includes 88 major league baseball players, pro softball players, major league umpires and major league coaches all with Nebraska ties.... including the following:

.

| | | |
| --- | --- | --- |
| B-I MLB checklist card | B029 Shane Halter | B059 Drew Anderson |
| B-L "The Story" card | B030 Bill Hayes | B060 Richie Ashburn |
| B001 Vern Hoscheit (CO) | B031 Val Heim | B061 Peaches James (SB) |
| B002 Bob Cerv | B032 Rick Heiserman | B062 Otto Miller |
| B003 Russ Snyder | B033 Travis Hughes | B063 Sam Crawford |
| B004 Bob Mahoney | B034 Buddy Hunter | B064 Grover Alexander |
| B005 Harlan Pyle | B035 Willard Hunter | B065 Dazzy Vance |
| B006 Jack Urban | B036 Darrell Johnson | B066 Mel Harder |
| B007 Johnny Hopp | B037 Curt Kaufman | B067 Brian Poldberg (CO) |
| B008 Ron Hansen | B038 Bill Kinnamon (UMP) | B068 Rex Barney |
| B009 Jack Bruner | B039 Doyle Lade | B069 Conor Gillaspie |
| B010 Gregg Olson | B040 Dan McGinn | B070 Alex Gordon |
| B011 Jeff Richardson | B041 Bill McGuire | B071 Rick Henninger |
| B012 Dennis Rasmussen | B042 Chad Meyers | B072 Bob Johnson |
| B013 Carroll Beringer (CO) | B043 Les Munns | B073 Sheldon Jones |
| B014 Zane Smith | B044 Sarah (Fredstrom) Secrest (SB) | B074 Kim (Ogee) Harris (SB) |
| B015 Mark Huismann | B045 Randy Nosek | B075 Zach Kroenke |
| B016 Cliff Mapes | B046 Dallas Parks (UMP) | B076 Amanda Buchholz (SB) |
| B017 Jackie Brandt | B047 John Sanders | B077 Ken Ramos |
| B018 Tim Burke | B048 Rich Severson | B078 Kyle Peterson |
| B019 Jerry Cram | B049 Larry Shepard | B079 Ann (Kmezich) Fatovich (SB) |
| B020 Darin Erstad | B050 Dwight Siebler | B080 Tyler Cloyd |
| B021 Bob Gibson | B051 Pat Spieler (UMP) | B081 Jake Diekman |
| B022 Bruce Benedict | B052 Lee Tate | B082 Brian Duensing |
| B023 Buddy Carlyle | B053 Dan Warthen | B083 Darin Ruf |
| B024 Joba Chamberlain | B054 Eddie Watt | B084 Thad Weber |
| B025 Jason Christiansen | B055 John Wyatt | B085 Todd Tichenor (UMP) |
| B026 Cindy Cohn (SB) | B056 Mike Zagurski | B086 B.J. Waszgiz |
| B027 Kimera Bartee | B057 Scott Munter | B087 Clarence Mitchell |
| B028 Kip Gross | B058 David Aschwege (UMP) | B088 Abby Johnson (SB) |

.

Card Features ----- CLICK ON AN IMAGE BELOW TO VIEW FULL SIZE -----

FRONT OF CARD
* full color (or B&W) photo on the front
* name
* card set edition year
* facsimile signature

BACK OF CARD
* rare photo on back
* date and location of birth
* current residence, or date and location of death
* high school
* college
* major league teams w/ years
* biographical data
* trivia about the player
* complete major league stats







| | |
| --- | --- |
| | NEBRASKA NOTABLES: PO Box 494314 * Pt. Charlotte, FL * 33949 * (941) 624-2254 * E-MAIL |