Navigate the GCBA website using the links below. You currently are "home"

...

...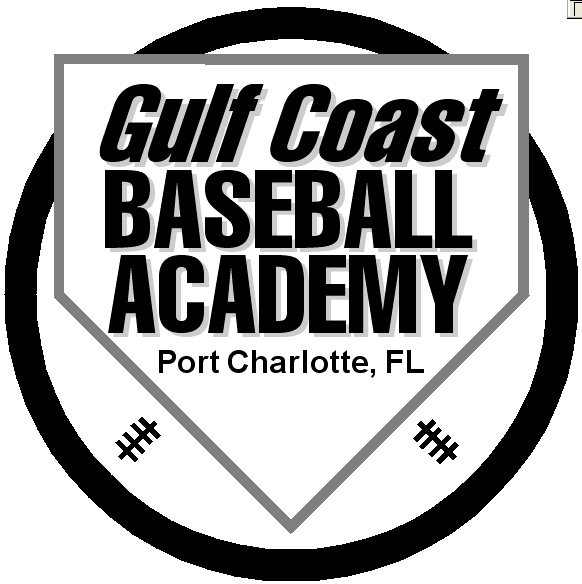 .
Gulf Coast
Baseball Academy
PO Box 494314
Port Charlotte, FL 33949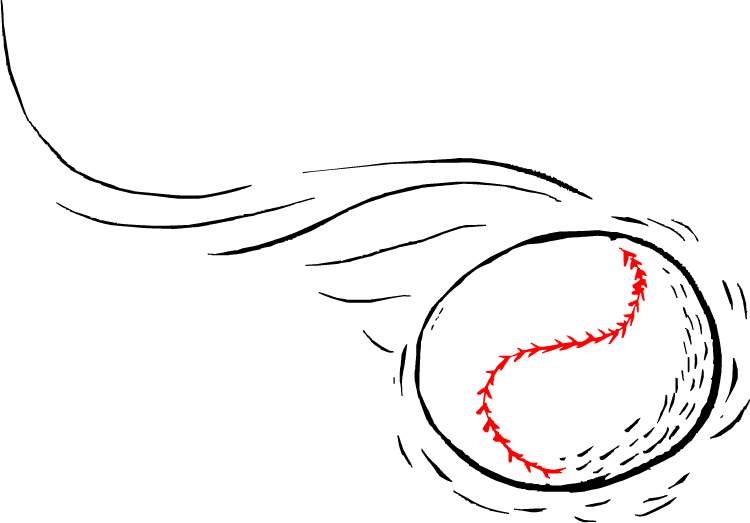 .

..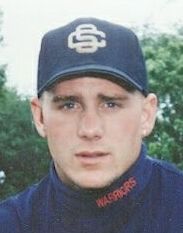 Cord Coslor, a resident of Port Charlotte, FL, is the owner and head instructor of the Gulf Coast Baseball Academy. Prior to opening the GCBA, Coslor experienced his love of the game of baseball on virtually every level... as a player, assistant coach, head coach, and umpire. In additional to his involvment in the GCBA, Cord is also an owner of Celebrity Direct Entertainment, an international entertainment management company and booking agency.
As a player, Coslor was a successful catcher on many different levels. He has also played middle infield, outfield, and took the mound on occassion. As a high school prospect from Minden, Nebraska, he was recruited by over 100 college baseball programs, and was invited to attend several professional free-agent tryout camps, most notably by the Atlanta Braves and Kansas City Royals. He gives credit to many of his coaches during his high school years for fundamental coaching, teaching him the mental aspects of the game, and for instilling work ethic in him... values that shine through as he coaches others at the GCBA. He notes that his private winter workout partner and coach was former major league infielder and Div. I college coach Jeff Richardson. Coslor says, "I know the value of what one-on-one baseball instruction can do -- first hand! This is why I started the academy. Ever since my workouts with Jeff, I've wanted to pass along this same quality instruction to others."
Also a heavily recruited football player out of high school (was 3rd in the state of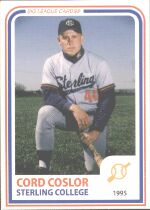 Nebraska in tackles - all classes), Coslor finally chose to attend NAIA Sterling College in Kansas where he would excel in both sports. As a freshman, Coslor led the Warriors as their starting catcher - and was the only player to hit a homerun out of SC's home stadium. His best game came versus Hesston College his sophomore year, hitting 2 singles, a double, and a triple... and throwing out two runners from behind the plate. That same season, Coslor only struck out 2 times... leading the Kansas Collegiate Athletic

Conference in fewest K's by a regular player. Coslor, known for his defensive prowess, also led all regular collegiate catchers with fewest passed balls during the 1995 and 1996 seasons. His pitching coach while at Sterling College was 1982 Cy Young Award Winner, John Denny. He credits Denny with teaching him the mental aspects of a pitcher/catcher battery, and the finer points of being a physical catcher. During the summers, Cord also coached and umpired Little League and American Legion baseball, and was a catcher and outfielder for the Hastings Roadrunners.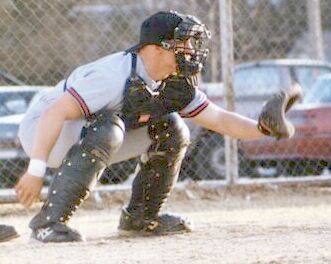 In 1997, Cord transfered to Peru (Nebraska) State College, where his younger brother was on the pitching staff, and completed his collegiate playing career there. He would graduate from Peru State in Dec. of 1999 with a degree in Sports Management / Marketing.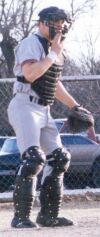 After graduating, Coslor was a physical education instructor at Peru State College. He then turned another page in his baseball career after the major leagues never came to fruition. Previously gaining valuable experience as both an assistant and head baseball coach for Minden's Legion program, as well as as a high school baseball umpire during his summers away from playing collegiately, he decided that was the path he wanted to continue. Since his playing days, Coslor has continued coaching and umpiring Little League, High School, Collegiate and Professionall baseball. As a member of the SE Nebraska Umpire's Association, he was invited to umpire two Continental Amateur Baseball Association World-Series held in Iowa. He also has been a member of the Charlotte County (FL) Officials Association and Florida Baseball Umpires since relocating to Florida.
Most recently, Coslor has umpired professionally in the South Coast League, Florida State League, and the Gulf Coast League. He served in the front office of the South Coast League's Charlotte County Redfish, and is currently a coach and operations advisor for the Cambodian National Baseball Team.



| | | |
| --- | --- | --- |
| | | |
| And who says we don't all strike out? By the look on my face, I just got 'sat down' during a game in Venezuela. | Play at the plate. I wonder if I got the tag down? | Ready for the pitch while in Venezuela. Maybe this one was a homerun? |
.
We welcome any questions, comments, or suggestions -- so let us hear from you!!.
.......
...