.
PROMO PACK
DOWNLOAD / VIEW FULL PROMO PACK (INCLUDES PHOTOS, TECH RIDER, ETC.)
.
.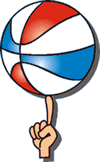 ---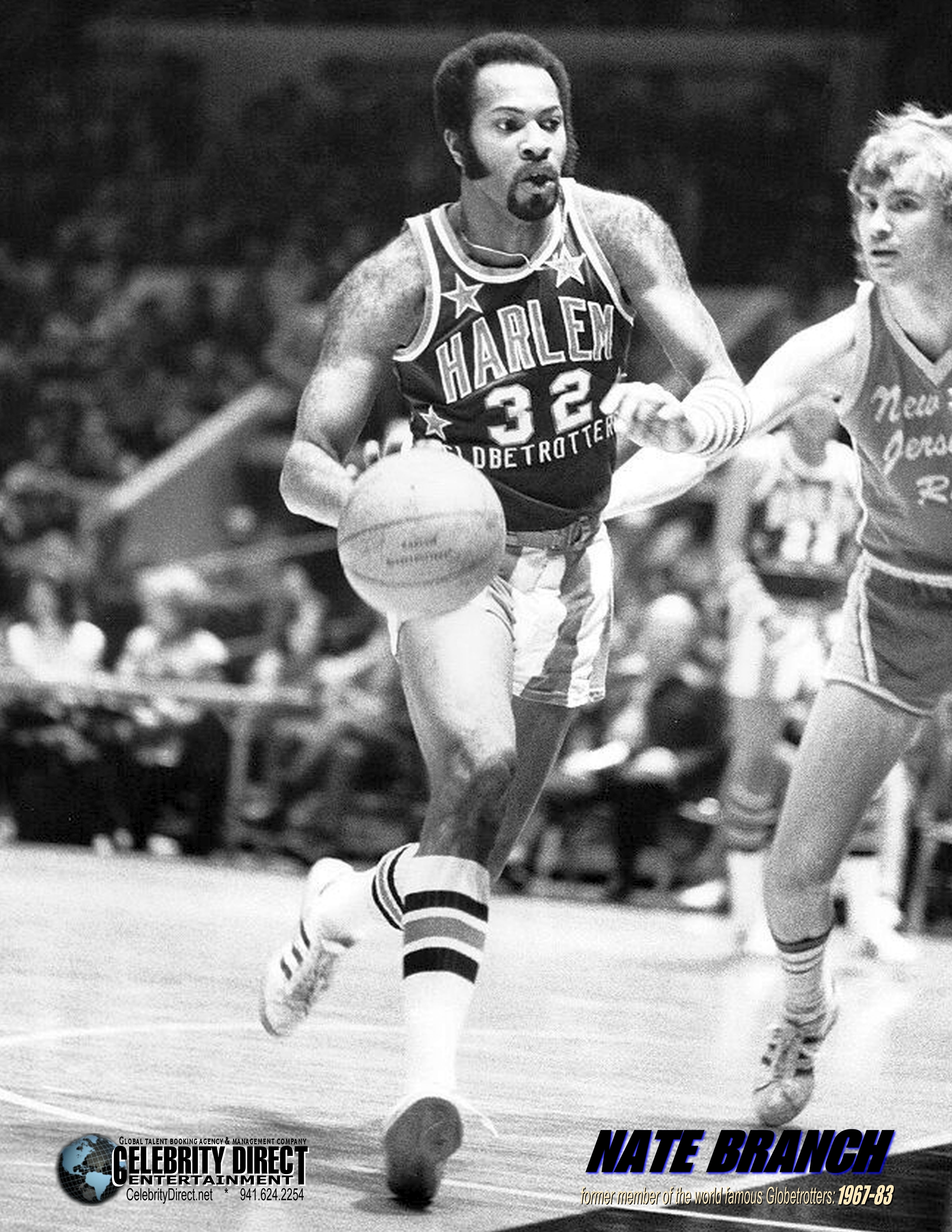 Mr. Branch is now available for bookings, exclusively with Celebrity Direct! From 1967-83, Nate entertained millions of fans on basketball courts around the world, television variety shows, guest appearances with the 'Trotters on television programs, and his likeness was even featured in some of the day's most popular Hanna-Barbera cartoons... along with his legendary teammates such as Meadlowlark Lemon, Curly Neal and the rest of the gang! He's a sought after piano player, singer, and has his own hilarious stand-up comedy show. He's a motivational speaker, an MC, a mentor to children, and a basketball camp clinician. Oh, and he's a former Nebraska Cornhusker with an awesome story to tell about his lifelong journey from Northern California! Nate has played piano with Ronnie Milsap & Charley Pride, had 3 visits to the White House, met with the Premier of China, and the BEST part of it all... he's *affordable* anywhere in the country! Call Celebrity Direct at 941-624-2254 or e-mail branch@celebritydirect.net for booking information

from East Palo Alto, CA -- attended Ravenswood High School where he was all conference/all state
1964-67: University of Nebraska Cornhuskers. All Big-Eight Conference
1967: Drafted by ABA Oakland Oaks
1967-83: Harlem Globetrotters
1985: Harlem Ambassadors
1974: Starred in Harlem Globetrotters Popcorn Machine variety TV show
1978: Actor in The White Shadow
1979 - Was portrayed by Scatman Crothers as Fluid Man on the wildly popular The Super Globetrotters cartoon show from --- as undercover superheroes who would transform themselves by entering magic portable lockers carried in "Sweet Lou" Dunbar's afro or in a basketball-shaped medallion. Although the Super Globetrotters would first attempt to take on the villain with standard comical heroics, things would almost always be settled with a basketball game.
1981: Starred in made for TV movie, The Harlem Globetrotters on Gilligan's Island
1991: inducted into the San Mateo County Sports Hall of Fame (May 28, 1991)
1994: was inducted into the Nebraska Basketball Hall of Fame for his career as a Husker
2000: recorded several hit records with Wally Cox, continuing music career that began in the 1960s
2008: credited as actor and composer for Liberation Saturday
current: musical director at several large churches. He also plays four instruments, icluding piano

current: stand up comedian, motivational speaker, MC, piano player/singer for events world-wide


.