Celebrity Direct Entertainment is a licensed and bonded entertainment management company and booking agency with headquarters in Florida and offices throughout the United States. We've been a leading agency for over 20 years because of our commitment to providing quality music groups, musicians, singers, athletes, speakers and actors at a price our clients can afford.
Furthermore, Celebrity Direct isn't simply a 'middleman' in getting a national act to your venue...we serve as your direct link to all of our artists. This all translates into lower costs for you...again, no middleman!
Traditionally, CDE has specialized in provided national 'oldies' acts for venues world-wide... including Motown & Doo Wop. Today, we are proud to say we also represent some of the best in country music, rock, gospel, and many other genres, in addition to our oldies specialties. While most of our acts are perfect for large venues world-wide, we take pride in the fact that our artists also work very well in smaller venues - and for regional and local buyers as well.
We specializes in providing celebrities from music, film, and sports at the venue of your choice for autograph signings, speaking engagements, and other personal appearances. This is perfect for grand-openings, sports card shops, video stores, conventions, or virtually any other type of event.
We encourage you to click a link on the left to learn more about the personnel and the services we offer. These links provide navigation throughout the Celebrity Direct Entertainment website for buyers, entertainers, and fans! Also provided are links to other CDE family businesses. We have something for everyone!
We are a member in good standing of IEBE, NAPAMA and APAP -- and have extensive testimonials for your review!
..

.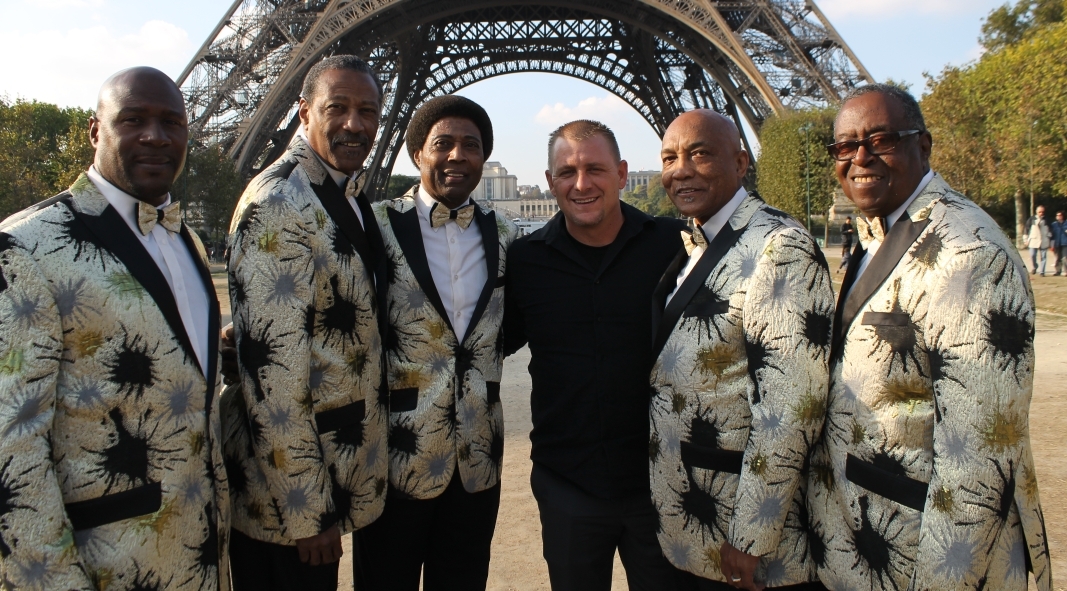 With GLENN LEONARD'S TEMPTATIONS REVUE in front of Paris' Eiffel Tower (October, 2016):
Andre Jackson, Kareem Ali, Glenn Leonard, Cord Coslor, Joe Coleman, James Faison

.
.




..



.
Check out our ARTIST ROSTER PAGE for additional
information on all of the
Celebrity Direct artists!
.

CDE Productions

click >here< for information on upcoming CDE productions - BUY YOUR TICKETS HERE!

Check individual artists websites & CDE Profiles for individual tours, etc.

B