Navigate the CDE website using the links below.
=> CONTACT US <=
mail, phone, fax, e-mail
JOIN OUR MAILING LIST!
***

***
ENTERTAINMENT BUYERS' RESOURCES
COMPLETE ARTIST ROSTER
DOWNLOAD FULL ARTIST ROSTER MAGAZINE

OFFER / INQUIRY FORM
FREQUENTLY ASKED QUESTIONS
ABOUT CELEBRITY DIRECT ENTERTAINMENT
BOOK A CELEBRITY FOR AUTOGRAPH SIGNINGS / PERSONAL APPEARANCES
FULL EVENT PLANNING SERVICES / CONCERT PRODUCTION
TESTIMONIALS / MEDIA
BOOKING PRO 3.0
**NEW**ENTERTAINMENT BOOKING SOFTWARE FOR AGENCIES, VENUES, AND ENTERTAINERS!
**NEW**DESIGN, ORDER & PRINT YOUR VENUE TICKETS HERE!

CLICK HERE TO INSTANT MESSAGE US !
FOR ENTERTAINERS
BOOKING PRO 3.0
**NEW**ENTERTAINMENT BOOKING SOFTWARE FOR AGENCIES, VENUES, AND ENTERTAINERS!
SUBMIT YOUR PROMO
AND / OR DEMO
RECORDING, DESIGN, AND DISTRIBUTION
WEBSITE DESIGN & HOSTING
add your profile to
THE CELEBRITY DIRECTORY
FOR FANS AND COLLECTORS
=>PURCHASE TICKETS <=
AUTOGRAPHED MERCHANDISE
VIEW/SUBMIT FAN PHOTOS
...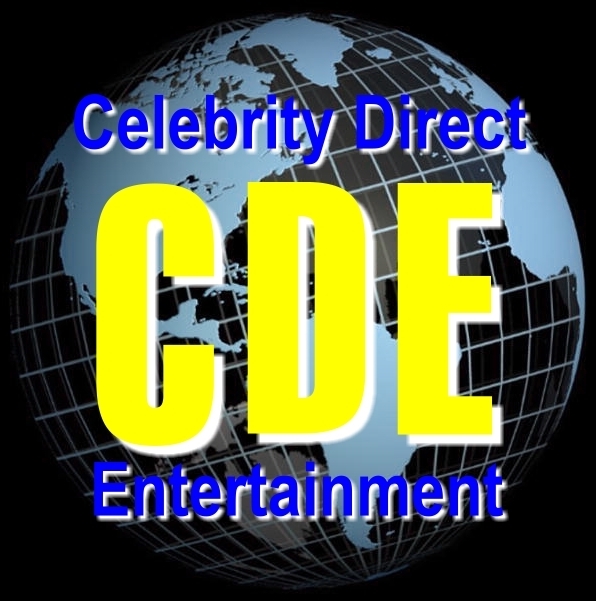 | | |
| --- | --- |
| We're your direct link to the stars! | |
.

MANAGEMENT AND BOOKING OF YOUR FAVORITE ACTS FROM COUNTRY MUSIC, OLDIES, DOO WOP, MOTOWN, CLASSIC ROCK & SO MUCH MORE! (LICENSED & BONDED)

.
.

INQUIRE ABOUT OUR DISCOUNTED PRICING!

---

!! CALIFORNIA SURF, INC !!
Featuring marquee names from the history of The Beach Boys, this is the ONLY group to feature ALL longtime former members of the legendary Beach Boys. This show is perfect for car shows, theaters.... virtually any venue! They perform all the hits that audiences young and old know! NEW CALIFORNIA SURF, INC. WEBSITE HAS BEEN LAUNCHED AT www.CaliforniaSurfMusic.com

---

Celebrity Direct Entertainment is a licensed and bonded entertainment management company and booking agency with headquarters in Florida and offices throughout the United States. We've been a leading agency for over 15 years because of our commitment to providing quality musicians, singers, athletes, speakers and actors at a price our clients can afford.

Furthermore, Celebrity Direct isn't simply a 'middleman' in getting a national act to your venue...we serve as your direct link to all of our artists. This all translates into lower costs for you...again, no middleman!
Traditionally, CDE has specialized in provided national 'oldies' acts for venues world-wide. Today, we are proud to say we also represent some of the best in country music, rock, gospel, and many other genres, in addition to our oldies specialties. While most of our acts are perfect for large venues world-wide, we take pride in the fact that our artists also work very well in smaller venues - and for regional and local buyers as well.
We specializes in providing celebrities from music, film, and sports at the venue of your choice for autograph signings, speaking engagements, and other personal appearances. This is perfect for grand-openings, sports card shops, video stores, conventions, or virtually any other type of event.
We encourage you to click a link on the left or below to learn more about the personnel and the services we offer. These links provide navigation throughout the Celebrity Direct Entertainment website for buyers, entertainers, and fans! Also provided are links to other CDE family businesses. We have something for everyone!

| | | | | | | | | | |
| --- | --- | --- | --- | --- | --- | --- | --- | --- | --- |
| PIC | TODAY'S FEATURED CDE ARTISTS | WEB | PDF | AUD | VID | PIC | LOC | PRICE | INQ |
| | | | | | | | | | |
| | CALIFORNIA SURF, INC - FEATURING MUSICIANS WHO HAVE TOURED AND RECORDED WITH THE BEACH BOYS | | | | | | CA, AZ, NV | $4500- $11000 | |
| | | | | | | | | | |

..

*** CELEBRITY DIRECT NEWS UPDATES ***

DATE
POSTED

UPDATED PROMO: New promo video has been added for California Surf, Inc.
7/10/13
UPDATED SITE: We've added more of our current concerts to the "ticket buying" area, as well as a sampling of past shows we've booked. What better testimonial that a lot of happy customers!
6/21/13
NEW ACT: The Original Orlons w/ original member Stephen Caldwell
5/21/13

.

..

.
Check out our ARTIST ROSTER PAGE for additional
information on all of the
Celebrity Direct artists!
.

CDE Productions

click >here< for information on upcoming CDE productions - BUY YOUR TICKETS HERE!

CALIFORNIA SURF, INC - FEATURING MUSICIANS WHO HAVE TOURED & RECORDED WITH THE BEACH BOYS

GLENN LEONARD'S TEMPTATIONS REVUE

GLENN LEONARD PRESENTS HITSVILLE LIVE!

KEN BRADY'S ORIGINAL CASINOS

THE MILLS BROTHERS

Check individual artists websites for individual tours, etc.

* For booking inquiries, please fill out this FORM
* For other inquiries or questions, feel free to e-mail us by clicking HERE
* For artist submission inquiries, please complete this FORM
* For all general e-mail inquiries, contact cde@celebritydirect.net

| | |
| --- | --- |
| | CDE NATIONAL HEADQUARTERS: PO Box 494314 * Pt. Charlotte, FL * 33949 * (941) 624-2254 * E-MAIL |