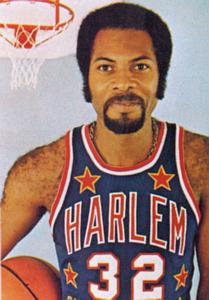 Welcome, and thank you for visiting my official website! My years with the Globetrotters were truly fabulous, and I'm excited to share some of those memories with you! My friends and fans mean the world to me! Browse around, send me a note, and be sure to check out my autobiography this is now available! Signed and unsigned copies are available on the MERCHANDISE page, and it's ready to ship.

I am available for:
* comedy shows
* gospel / R&B concerts
* church services
* speaking engagements
* basketball clinic guest
* Q&A sessions
* autograph signings (ask about other Globetrotters that can join me!)
* ... virtually any type of personal appearance!

Thank you so much for visiting!

---
NATE'S AUTOBIOGRAPHY IS AVAILABLE!!
co-written by award-winning author Barry Kienzle
- NATE'S VIDEO INTRO -
HARLEM GLOBETROTTERS POPCORN MACHINE
Nate Branch is a multi-talented former professional basketball player, comedian and signer/musician. A star on hardwood for the University of Nebraska, Branch became a legend with the world-renown Harlem Globetrotters for 15 years, during their "heyday" of television specials, cartoons and record-setting televised games throughout the world, sharing the court with the likes of Curly Neal and Meadowlark Lemon. Today, Nate is available for virtually all types of events and personal appearances!