RETURN HOME
=> CONTACT US <=
mail, phone, fax, e-mail
JOIN OUR MAILING LIST!
***

***
ENTERTAINMENT BUYERS' RESOURCES
COMPLETE ARTIST ROSTER
DOWNLOAD FULL ARTIST ROSTER MAGAZINE

OFFER / INQUIRY FORM
FREQUENTLY ASKED QUESTIONS
ABOUT CELEBRITY DIRECT ENTERTAINMENT
BOOK A CELEBRITY FOR AUTOGRAPH SIGNINGS / PERSONAL APPEARANCES
FULL EVENT PLANNING SERVICES / CONCERT PRODUCTION
TESTIMONIALS / MEDIA
BOOKING PRO 3.0
**NEW**ENTERTAINMENT BOOKING SOFTWARE FOR AGENCIES, VENUES, AND ENTERTAINERS!
**NEW**DESIGN, ORDER & PRINT YOUR VENUE TICKETS HERE!

CLICK HERE TO INSTANT MESSAGE US !
FOR ENTERTAINERS
BOOKING PRO 3.0
**NEW**ENTERTAINMENT BOOKING SOFTWARE FOR AGENCIES, VENUES, AND ENTERTAINERS!
SUBMIT YOUR PROMO
AND / OR DEMO
RECORDING, DESIGN, AND DISTRIBUTION
WEBSITE DESIGN & HOSTING
add your profile to
THE CELEBRITY DIRECTORY
FOR FANS AND COLLECTORS
=>PURCHASE TICKETS <=
AUTOGRAPHED MERCHANDISE
VIEW/SUBMIT FAN PHOTOS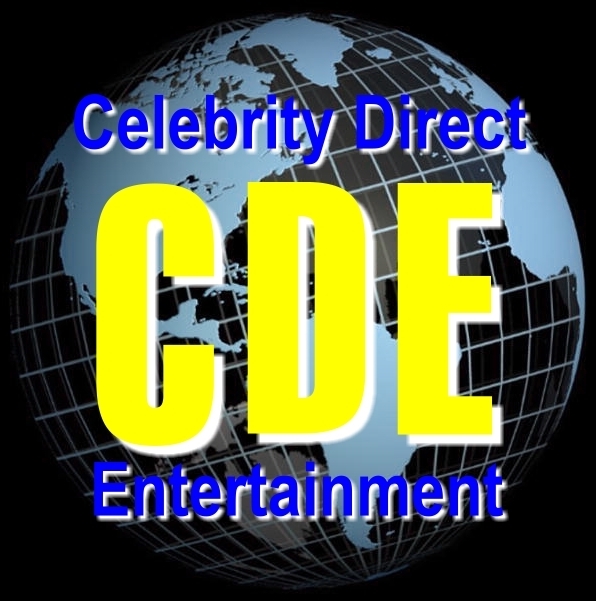 OTHERS
SIGN / VIEW GUESTBOOK
LINKS DIRECTORY
ADD YOUR LINK
NEWS HEADLINES
CELEBRITY DIRECT
AUTOGRAPHS
THE ULTIMATE CELEBRITY
ADDRESS & PHONE BOOK


THE PLATTERS
INFORMATION SITE
.
---
PRIVATE BUYERS' AREA

PRIVATE CDE LOGIN

.

JUST SOME OF THE OTHER ACTS AVAILABLE THROUGH CELEBRITY DIRECT
---
3 Dog Night
311
5th Dimension
Air Supply
Alan Jackson
Allman Brothers
America
Art Garfunkel
The Association
The Bacon Brothers
The Buck Ram Platters
Ben E. King
Better Than Ezrra
Big & Rich
Big Brother & The Holding Co.
Billy Bob Thornton
Billy Ray Cyrus
Black Eyed Peas
Black Joe Louis
Blake Shelton
Blue Man Group
Bobby Kimball of Toto
Bobby Stringer
Bobby Vee
The Boogie Men
Bret Michaels
Brian Howe of Bad Company
Bruce Willis Blues Band
The Buckinghams
Charles Davis' Tribute to Lou Rawls
Charlie Daniels
Cheap Trick
Chickenfoot
Chubby Checker
Chuck Berry
Clay Walker
Clint Black
Collin Raye
The Commodores
Counting Crowes
The Crystals
Curlee Dinkins
Darius Rucker
Dave Mathews Band
David Johnson
Deep Purple
Del Prados
Del Vikings
Dennis DeYoung of Styx
Diamond Rio
Dierks Bentley
Doobie Brothers
The Dream Lovers
Fabian
Felix Cavaliere's Rascals
Firefall, Poco and Pure Prairie League
Foreigner
Frankie Ford
The Funk Brothers
Gary "US" Bonds
Gary Lewis & The Playboys
Gary Puckett
Gladys Horton
The Guess Who
Hall & Oates
Herb Reed
Jason Mraz
Survivor
Jon "Bowzer" Baumer
Koll & The Gang
Kristy Brooks formerly of The Platters
The Letterman
Little Richard
Little River Band
Martha Reeves
Mary Wilson
Michael Buble'
The Orlons
The Penguins
Percy Sledge
Pete Frampton
Qwen Mejia
REO Speedwagon
Richard Street
Rick Derringer
Rick Rehnberg
Scott Mishoe
Sha Na Na
Tommy James
Survivor
The Temptations
The Tokens
The Turtles
Trade Adkins
Tracy Lawrence
Uncle Kracker
Widespread Panic
... AND MANY MORE!!
please be patient as this web page loads please be patient as this web page loads

CELEBRITY DIRECT ENTERTAINMENT ARTIST ROSTER - "We book all artists DIRECT!"
*** We want to retain your business... WE WORK TO SAVE YOU MONEY! ***

.
.

.

If you don't have a particular performer in mind, that's OK, too! We will have a representative discuss all of your possibilities with you.... we have an act for everyone, and EVERY budget!

If downloading or sampling audio or video files, please be patient for the data transfer of these large files. Also, please remember to adjust your volume settings. Feel free to 'right-click' the logo buttons on this page to save the files to your computer, or do a regular click to open remotely.

YOU MAY ALSO DOWNLOAD OUR ARTIST ROSTER & BUYER'S GUIDE
Contact us if you would like to receive it by mail. (56 page book) -- Just right-click the link above to save. To get the free Acrobat viewer, visit here


---

Below, you will find a directory of just some of the available artists CDE can provide for virtually any event. We have tried to provide a short biography, a photo, and audio/video samples (click on the 'icon' to view, save, or print). Just click on the inquire link or e-mail us to request additional promotional materials or information! Many of the artists also have separate websites we invite you to check out. When writing, please try to summarize your venue or event, and an approximate date you would like them to appear. We will reply to you with full information on the individual or group, discuss fees, availability, and other details. A great way to do this is to use the offer/inquiry form. Please feel free to call us at 941.624.2254at any time!

---

| | | | |
| --- | --- | --- | --- |
| =Adobe Acrobat | =QuickTime audio/video | =.wav audio file | =YouTube video |
| =image file | =Real audio/video | =MP3 Audio file | =Microsoft Word or text |
| =website link | = .mpg video file (larger) | =Windows audio/video file | =inquire |

---

CELEBRITY DIRECT FAVORITES - OUR 'SIGNATURE SERIES'

find additional Celebrity Direct artists by selecting a different genre/category.Click the graphic icons for more information including audio/video samples, pricing, promo pack, and a booking inquiry link. The LOCTN / STATE designation is there to allow buyers to know where the act is traveling from. Performances in their home state are usually lower cost as travel expenses will be reduced.

ARTIST NAME

PUBLICITY PHOTO

BIOGRAPHY / INFORMATION

WEB

EPK

AUDIO

VIDEO

HI-RES
PHOTO

LOCTN

PRICE RANGE

INQRY LINK

INDIVIDUAL / GROUP NAME








STATE

$

---

---

---

---

---

---

---

---

---

---

---

CALIFORNIA SURF, INCORPORATED - Featuring musicians who have toured & recorded w/ The Beach Boys

5 legendary former Beach Boys musicians take you on an authentic journey through the surf & hot rod hits... [MORE]







CA, AZ, NV

$4500 - $11000

THE JB's
(James Brown's longtime band!)

These legends are back! Endorsed by Deanna Brown Thomas, and the James Brown ... [MORE]




$7500 - $11000

Former Temptations lead singer
GLENN LEONARD PRESENTS HITSVILLE LIVE!

A full 9-12 piece Motown revue complete with video... [MORE]

FL, DC

$4500 - $9500

CONNIE FRANCIS: THE LEGEND CONTINUES

We're proud to be directly working with the best selling female artist of all-time! [MORE]









FL

$CALL

KEN BRADY's CASINOS

Most well known for "Then You Can Tell Me Goodbye" in 1967, this show is a full group or Ken as a solo.

FL

$800 - $5500

DAVID FRIZZELL

Country music legend with many CMA awards, Grammy nominations... [MORE]

TN

$5500 - $8500

GLENN LEONARD'S TEMPTATIONS REVUE

The former lead singer of The Tempts from 1975-83, Glenn brings a spectacular... [MORE]






DC, MD, CA, MI

$6500- 12500

CLASSICS IV

FRAN COSMO - FORMER SINGER OF BOSTON (FULL GROUP)

Longtime former singer of Boston presents an amazing show with all the hits! [MORE]

NY

$7500 - $12500

LEON HUGHES & AL JACOBS: ORIGINAL COASTERS

Two original members of this legendary group reunite! [MORE]




CA

$5000 - $10000

CHARLIE THOMAS' DRIFTERS

The last "original" brings you hits like 'Under The Boardwalk' and ...[MORE]

PA, PA

$6500 - $10000

THE BEST OF BURLESQUE / LAS VEGAS FOLLIES

Baggy pants comedy and beautiful dancers at their best! [MORE]




FL, NV

$5000 - $25000

GARY & KERRI

An awesome musical duo - affordable, energetic! [MORE]







SW FL

$500 - $2500

NATE BRANCH - FORMERLY OF THE HARLEM GLOBETROTTERS

Former Globetrotter does an awesome comedy show, and gospel & secular music.

CA

$500 - $2500

REFLECTIONS

ECHOS OF THE PLATTERS

.
SELECT THE ENTERTAINMENT GENRE YOU'RE LOOKING FOR:

---

IN ADDITION TO OUR OWN SPECIALTIES, DID YOU KNOW WE CAN ALSO SUPPLY THE FOLLOWING FOR YOUR EVENT?! :

.

accordionists

animal acts

bag pipes

banjo players

barbershop quartet

belly dancers

big bands

casino games

blue grass bands

brass groups

backing bands

cajun bands

calligraphy artists

cheerleaders

choirs

choreography

Christmas carolers

circus acts

cloggers

clowns

break dancers

Chinese dancers

Hawaiian dancers

Mexican dancers

Scottish dancers

disk jockeys

doubletalk artists

Easter bunnies

elephant acts

face painters

fiddlers

flamenco guitarists

fortune tellers

handwriting analysis

harpists

harpsichord players

hostesses

hypnotists

impressionists

Irish bands

jazz bands

jugglers

karaoke

show girls

lecturuers

limbo contests

magicians

male dancers

mandolin players

marching bands

mariachi bands

marimba bands

Mexican bands

mimes

opera singers

palm readers

polka bands

professional models

psychics

puppet shows

ragtime bands

Santa Claus's

story tellers

stage companies

sound companies

violinists

translators

videographers

yodelers

50s bands

60s band

Motown bands

headline acts

soloists

gospel singers

---

* For booking inquiries, please fill out this FORM
* For other booking inquiries or questions, feel free to e-mail us by clicking HERE
* For artist submission inquiries, please complete this FORM
* For all general e-mail inquiries, contact cde@celebritydirect.net

| | |
| --- | --- |
| | CDE NATIONAL HEADQUARTERS: PO Box 494314 * Pt. Charlotte, FL * 33949 * (941) 624-2254 * E-MAIL |