FOR ADDITIONAL BOOKING INFO. OR PROMO MATERIALS, PLEASE CONTACT OUR FRIENDS AT:

PO BOX 494314
PORT CHARLOTTE, FL 33949
941.624.2254

info@celebritydirect.net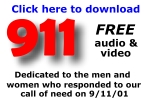 CLICK HERE TO VISIT THE ORIGINAL GARYHARVEY.COM WEBSITE - NOT UPDATED FOR QUITE SOME TIME, NOR WILL IT BE!
DEPENDABLE, QUALITY ENTERTAINMENT FOR THE RIGHT PRICE!

For professional correspondence such as media or booking inquiries, please contact us using the information below. For autographed merchandise, please point your browser to the merchandise page using the link in the left-hand column. Gary & Kerri will be happy to autograph your own items, if you will send them with a postage paid return mailer to the address below. Expect 2-4 weeks for your item(s) to be returned.

.

.

Questions?

Email Gary and Kerri at garyandkerri@embarqmail.com
.