FOR ADDITIONAL BOOKING INFO. OR PROMO MATERIALS, PLEASE CONTACT OUR FRIENDS AT:

PO BOX 494314
PORT CHARLOTTE, FL 33949
941.624.2254

info@celebritydirect.net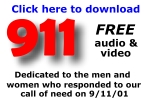 CLICK HERE TO VISIT THE ORIGINAL GARYHARVEY.COM WEBSITE - NOT UPDATED FOR QUITE SOME TIME, NOR WILL IT BE!
911 - video
Gary Ray Harvey
video
Can You Duet? <=NEW!
promo / audition video
Gary & Kerri
video
Questions?

Email Gary and Kerri at garyandkerri@embarqmail.com
.