RETURN TO CDE
=> CONTACT US <=
mail, phone, fax, e-mail
JOIN OUR MAILING LIST!
***

***
ENTERTAINMENT BUYERS' RESOURCES
COMPLETE ARTIST ROSTER
DOWNLOAD FULL ARTIST ROSTER MAGAZINE

OFFER / INQUIRY FORM
FREQUENTLY ASKED QUESTIONS
ABOUT CELEBRITY DIRECT ENTERTAINMENT
BOOK A CELEBRITY FOR AUTOGRAPH SIGNINGS / PERSONAL APPEARANCES
FULL EVENT PLANNING SERVICES / CONCERT PRODUCTION
TESTIMONIALS / MEDIA
BOOKING PRO 3.0
**NEW**ENTERTAINMENT BOOKING SOFTWARE FOR AGENCIES, VENUES, AND ENTERTAINERS!
**NEW**DESIGN, ORDER & PRINT YOUR VENUE TICKETS HERE!

CLICK HERE TO INSTANT MESSAGE US !
FOR ENTERTAINERS
BOOKING PRO 3.0
**NEW**ENTERTAINMENT BOOKING SOFTWARE FOR AGENCIES, VENUES, AND ENTERTAINERS!
SUBMIT YOUR PROMO
AND / OR DEMO
RECORDING, DESIGN, AND DISTRIBUTION
WEBSITE DESIGN & HOSTING
add your profile to
THE CELEBRITY DIRECTORY
FOR FANS AND COLLECTORS
=>PURCHASE TICKETS <=
AUTOGRAPHED MERCHANDISE
VIEW/SUBMIT FAN PHOTOS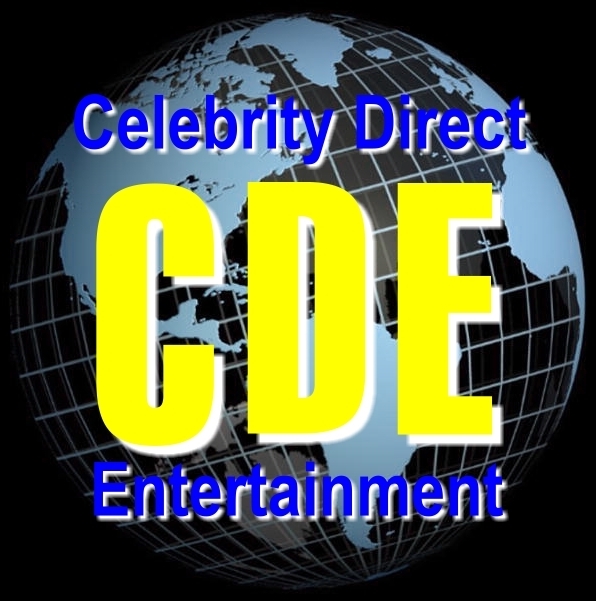 OTHERS
SIGN / VIEW GUESTBOOK
LINKS DIRECTORY
ADD YOUR LINK
NEWS HEADLINES
CELEBRITY DIRECT
AUTOGRAPHS
THE ULTIMATE CELEBRITY
ADDRESS & PHONE BOOK


THE PLATTERS
INFORMATION SITE
.
---
PRIVATE BUYERS' AREA
PRIVATE CDE LOGIN

---------- Welcome to www.BookingPro.biz ----------
ENTERTAINMENT BOOKING SOFTWARE EXCLUSIVELY FROM CELEBRITY DIRECT !
-- For agencies, venues & entertainers -- ANYONE who books entertainment --

view screen shots
and demo video below
"FREQUENTLY ASKED
QUESTIONS" ARE ALSO BELOW.


.

All-new version! Booking Pro 3.5 is now released!

TRACK YOUR

PROSPECTIVE

AND EXISTING

CLIENTS!

PRINT FULL

CONTRACTS AND

RIDERS

AUTOMATICALLY!

EACH CLIENT

HAS THEIR OWN

SCREEN TO TRACK &

LOG DETAILS

IMPORT YOUR

EXISTING DATA

EXPORT TO OTHER

FORMATS!

THE ULTIMATE RESOURCE FOR ENTERTAINMENT BOOKING PROFESSIONALS!

We're finally releasing BOOKING PRO 3.5 to the public! Custom developed BY entertainment booking professionals... FOR entertainment booking professionals!

.

| | |
| --- | --- |
| * Keep leads and clients organized | * Sort by date, contract status, or "to do" criteria... or any other field! |
| * Automatically create contracts for your buyers or artists | * database screen display mode, or display and print complete spreadsheets (list form) |
| * Customize data entry fields | * automatically print labels and form letters - create full mailing lists |
| * FULLY customize included contracts and included form letters | * Keep track of quotes you've given |
| * Contract printing simply pulls data from client database screen -- it's a breeze! | * It calculate expenses (show costs), quotes, commissions, profits, and virtually everything else! |
| * easily view and calculate deposits and payment schedules | * WE'VE DONE THE WORK FOR YOU!! |

.

Using existing database software (Microsoft Works), Celebrity Direct Entertainment has created amazing software templates for complete management of your entertainment company's contacts. Any business that wants complete organization of booking leads, follow-ups, and contracted dates... needs Booking Pro 3.0 !!

.

VIEW BOOKING PRO 3.0
DEMONSTRATION VIDEO!
(click below, and then view in full screen to see detailed presentation on the software) - UPDATED VIDEO REFLECTING v. 3.5 coming soon!
.
.
** BOOKING PRO INTRODUCTORY VIDEO 1 **
To view stand-alone in YouTube click here: http://youtu.be/NLw41M5lN4M

Look for more informational and instructional videos coming soon! (let us know what specific features you'd like to see demonstrated!)

AUTOMATICALLY GENERATED, FULLY CUSTOMIZABLE, "BUYER CONTRACT" INCLUDES THESE 6 PAGES:
.

1) COVER LETTER
2) CONTRACT SUMMARY
date, venue, show details, agreed price, deposit and payment structure, merch sales, hotel & travel info. w/ rooming / travel list, general backline summary + more!
3) CONTRACT RIDER
Advertising, Limited Liability, Failure To Perform, Interviews, etc., Dressing rooms & hospitality, Catering Requirements, Merchandise sales, Audio Video Recording, Comp. Tickets, Outdoor venue clause, International clause, Vehicle access / parking
4) TECHNICAL RIDER
5) ENGAGEMENT INFO.
Lodging, venue, and sound
6) W-9 TAX PAYER SHEET
.

"ARTIST CONTRACT" is also 6 pages, but features travel itinerary sheet, etc.

.
PLEASE CALL CORD COSLOR WITH CELEBRITY DIRECT ENTERTAINMENT WITH ANY QUESTIONS YOU MAY HAVE: 941.624.2254 or e-mail: bookingpro@celebritydirect.net

---

******* FREQUENTLY ASKED QUESTIONS *******

* What is the total cost of this, and is it per year?
$399 US Dollars -- total. Forever. Yep, that's it. You pay one-time, and you're good to go. If in a year or two down the road, you want to just order the updated version with refinements as we've done them, that's fine. Otherwise, you can customize for your needs and keep using it forever... without additional costs.
* Does this system generate contracts?
Yes, this system absolutely generates contracts! In addition to logging all of our clients and potential clients, and recording quotes given to them, etc., generating contracts is definitely one of the greatest features. It will produce both contracts for ARTIST and for the BUYER.... and definitely save you time!
* How many users can use this system at once?
A limitation of Microsoft Works is that multiple users CAN use the database from different computers at the same time, to view and work with the database, but it will only allow for ONE user to save. For example, "user1" opens the database.... they have full control of it. A second user on the network could also open up the database file, and have full use of it, but would not be able to save any of their changes within the database ... it will basically say "read-only file" when that 2nd or 3rd user opens up the database file. But they will still be able to use and view all the data, print contracts from it, etc.
* Is there a Mac version?
We don't specifically have a Mac version.... but there is a Mac program that reads and writes any Works database, word processor, and spreadsheet files. I'm not a Mac user, so my knowledge on that is limited to just what I've found on the internet. It appears that Microsft created Works v. 1 through 4 for the Mac, and those versions appear to available for free on the internet. WE DO NOT OFFER TECHNICAL ASSISTANCE FOR MAC USERS.
* In the office, I use a PC, but most of the time I'm on my I-Pad. Can you explain how this will work? I would like to be able to access Booking Pro while traveling, etc. (similar question: is there a 'cloud' version of this accessible from anywhere?_
With our office setup, we 'host' the main Booking Pro on one of the office computer (it's a PC that has Microsoft Works). For remote use on our iPads, laptops, phones, etc.... we use www.GoToMyPc.com to login to our main office computer. This costs only $9.99 per month, and allows us to login and use the software remotely on *any* platform regardless if it will run Microsoft Works or not.
* Is this software compatible with Linux?
I am unsure if there is a comparable software package like Microsoft Works that runs on Linux. I believe there is an OpenOffice-type that has been ported to run on Linux.... But I honestly am unsure as I'm not a Linux user, and don't know a whole lot about it's current applications (though back in the day I loved Linux!)
* Is there a trial version to download and use?
No, there is not a trial version available, though we would be glad to do video conferencing with you to run through it, or to post specific videos on this page of functions that you'd like to see executed.
* Can you add fields such as custom contract clauses, artist company name, maybe a task list, etc.?
Yes, the possibilities are endless. You can add, delete, or rename fields... and even reorganize and move fields and data entry points on the working screen. You can also customize the "list" or "spreadsheet" screens.
* I saw from the website this is only $399 ... is that per user?
No, that is TOTAL.
* Do I have to have Microsoft Works on my computer to use this?
Yes, you do. Well, for the database screen anyway.... Virtually every PC computer has Microsoft Works. And our understanding is Mac and other systems have compatible software packages as well. If you definitely do NOT have Microsoft Works on your PC computer, we can arrange to get a version of it for you. First check the link in the right-hand side... click on the SAMPLEFILE, select "run", and if it opens you definitely have Works on your computer already. THE CONTRACT TEMPLATES THEMSELVES, WHICH GENERICALLY COULD BE USED WITH ANY PROGRAM, ARE WORTH $399 alone, AND COULD BE MODIFIED TO WORK WITH MICROSOFT WORD, OR ANY OTHER WORDPROCESSOR OR YOUR EXISTING CONTACT MANAGER USING A "MAIL MERGE" FUNCTION OF THAT PROGRAM.... or to use as just a template for a great contract! The database management screen is made in the Works environment. NOTE THAT MICROSOFT WORKS MAY NOT BE COMPATIBLE WITH SOME NEWER PC OPERATING SYSTEMS, SUCH AS WINDOWS 10. We have, however, successfully installed Works (affordably purchased on eBay for around $10 in most cases) on Windows 7 systems, Windows 8, Windows Vista, Windows XP, etc.)
* Why did you choose Microsoft Works for this system?
Well, it's kind of long story. Back in the early 1990s, when our agency opened, Microsoft Works offered one of the best database systems. It came bundled with our computers, and we just immediately started using it for our needs. As time went on, we discovered Works continued to be updated with each new operating system and computer we upgraded to... so we just kept using it. Microsoft Work is an all-in-one database (our working screen), spreadsheet (our list screen), and word-processor (essentially what the contract templates are produced in). It is VERY easy to customize, runs very fast..... and is SIMPLE ! MS Works was released with virtually every computer running WIndows XP (the world's most used operating system) and WIndows Vista. Works is now "unsupported" by Microsoft, but is still installed on the majority of PC computers.
* As an experienced user of this system, what do you feel are some of the limitations with it?
Quite honestly, there are very few limitations, and this system basically runs our company. Again, being honest... a couple of limitations this system has are: 1) Microsoft Works isn't designed for network usage, so it' not always friendly of multiple users using it. Can't have multiple users saving to one data file. 2) Not a problem, but the field names are limited in size. So we use abbreviated codes such "Prfmnc Loction" instead of "Performance Location." 3) There is a limit to the ammount of data that you can enter into any one field based upon your computer memory. This rarely is an issue with us anymore, once we figured out that limitation of MWorks, but if you ever get an error when going to print a contract that says"Too much data in one of the fields..." you'll know you just have to reduce your longest field. We have created the field sizes so that, as long as you stay within those, you shouldn't have any problems.
* Why is this better than Product ABC?
Mainly because of four very important points: 1) It is CHEAPER! In most cases, thousands of dollars cheaper. This allows small to medium size agencies and managers to be able to afford it. 2) It WORKS BETTER than all the rest.... and yes, we've tried them. This system stays locally on your computer, you can use it on a laptop or office computer, and you maintain full control over everything. 3) It is so EASY to customize and use. You can customize all the elements if you wish (working screen, list screen, and the contracts). 4) It's READY TO USE with no modification! If you want, we can simply add your logos and addresses to it before sending the system to you, and it's ready to use. We've been modifying and refining this system for over 15 years, so it's setup to use for virtually any type of booking situation! You can always modify and customize it later at any time.
* If I have problems with this getting this system to work like I want it to, will you help me?
Absolutely! Just e-mail bookingpro@celebritydirect.net or give us a call at 941.624.2254
* Why is it so cheap? What's the catch?
This has been the most frequent question we've received since marketing this! There is no catch... at all. We have no money invested into this system to recoup, except for the time over the last 20 years creating it. We use it for our own entertainment management company and booking agency... and we feel others will get great benefit from it. Oh, and we're tired of looking at contracts that we receive from artists and other agents which don't cover "all the bases" and are sloppy and unorganized! :-)

---

Jeff Masterson w/ IMC International writes:
"Cord, thank you so much for Booking Pro... I can honestly say maintaining our e-mail list and bookings leads is so much easier now! There's no more jotting notes down in the notebook, no more forgetting or losing quotes that we've given out, and the ease of printing contracts saves our staff literally hours each day!"
.

* For booking inquiries, please fill out this FORM
* For other booking inquiries or questions, feel free to e-mail us by clicking HERE
* For artist submission inquiries, please complete this FORM
* For all general e-mail inquiries, contact cde@celebritydirect.net

VERY LIMITED-TIME SPECIAL PRICING FOR NEW CLIENTS!
!! JUST $799 $399 !!

For over 20 years, we've tried to use every entertainment booking software package out there -- most of which cost THOUSANDS -- and they did NOT work like we needed them to. So...
WE CREATED OUR OWN!
And now you can use it too !
Customizable for your own use!
Perfect for individuals or companies that do *any* type of performance or appearance bookings !!

-------------------------

We'll walk you through customizing the contact management screen, list view, form letters, and your contract templates (all included)!

-------------------------

CLICK ABOVE TO VIEW A SCREEN SHOT OF THE CONTACT MANAGEMENT DATABASE

-------------------------

CLICK ABOVE TO VIEW SAMPLE 6-PAGE "BUYER CONTRACT" .PDF THAT BOOKING PRO 3.0 GENERATES FROM YOUR CONTACT MANAGER SCREEN (ALSO GENERATES ARTIST CONTRACTS)

-------------------------

CLICK ABOVE TO VIEW A SCREEN SHOT OF THE CONTACT MANAGEMENT DATABASE WORKING SCREEN - WITH FIELD EXPLAINATIONS & NOTES! (many new updates added in version 3.5 ! This sample is v. 3.0)

-------------------------

as this is digital content that easily could be pirated, we cannot give refunds, but will gladly answer any questions you may have prior to purchasing.

-------------------------

Over 20 years of refinement and "trial by error" have turned Booking Pro into the most effective event booking software on the market! This package is also the MOST AFFORDABLE! With our latest revisions, Booking Pro 3.5 will certainly serve your needs! WE'VE DONE THE WORK FOR YOU!

-------------------------

Database working screen and contract templates work with any version of Microsoft Works. Microsoft Works comes with most PCs, and if you don't have it, we can get a version for you! This is a stand-alone PC product, not web-based, and can be used on an unlimited # of computers on your network.

If you are unsure if you have Microsoft Works, right-click and save this file....name it databasetester.wdb -- then select or "run" it. If it opens, you have Works ! SAMPLEFILE (.wdb file)
SAMPLEFILE (.zip file)

We are now offering, for sale, Microsoft Works 8.5 or 9.0 !!
(version 8.5 is recommended for stability)

We also have Adobe Acrobat Professional available if you need it!

| | |
| --- | --- |
| | CDE NATIONAL HEADQUARTERS: PO Box 494314 * Pt. Charlotte, FL * 33949 * (941) 624-2254 * E-MAIL |