RETURN HOME
=> CONTACT US <=
mail, phone, fax, e-mail
JOIN OUR MAILING LIST!
***

***
ENTERTAINMENT BUYERS' RESOURCES
COMPLETE ARTIST ROSTER
DOWNLOAD FULL ARTIST ROSTER MAGAZINE

OFFER / INQUIRY FORM
FREQUENTLY ASKED QUESTIONS
ABOUT CELEBRITY DIRECT ENTERTAINMENT
BOOK A CELEBRITY FOR AUTOGRAPH SIGNINGS / PERSONAL APPEARANCES
FULL EVENT PLANNING SERVICES / CONCERT PRODUCTION
TESTIMONIALS / MEDIA
BOOKING PRO 3.0
**NEW**ENTERTAINMENT BOOKING SOFTWARE FOR AGENCIES, VENUES, AND ENTERTAINERS!
**NEW**DESIGN, ORDER & PRINT YOUR VENUE TICKETS HERE!

CLICK HERE TO INSTANT MESSAGE US !
FOR ENTERTAINERS
BOOKING PRO 3.0
**NEW**ENTERTAINMENT BOOKING SOFTWARE FOR AGENCIES, VENUES, AND ENTERTAINERS!
SUBMIT YOUR PROMO
AND / OR DEMO
RECORDING, DESIGN, AND DISTRIBUTION
WEBSITE DESIGN & HOSTING
add your profile to
THE CELEBRITY DIRECTORY
FOR FANS AND COLLECTORS
=>PURCHASE TICKETS <=
AUTOGRAPHED MERCHANDISE
VIEW/SUBMIT FAN PHOTOS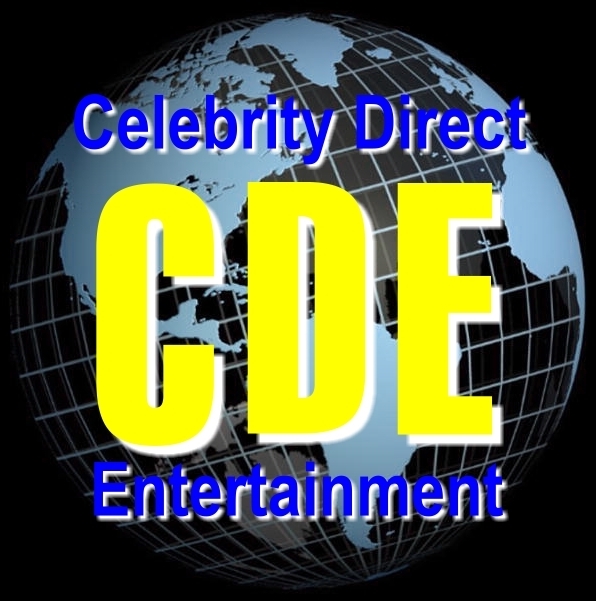 OTHERS
SIGN / VIEW GUESTBOOK
LINKS DIRECTORY
ADD YOUR LINK
NEWS HEADLINES
CELEBRITY DIRECT
AUTOGRAPHS
THE ULTIMATE CELEBRITY
ADDRESS & PHONE BOOK


THE PLATTERS
INFORMATION SITE
---
PRIVATE BUYERS' AREA
PRIVATE CDE LOGIN

FREQUENTLY ASKED QUESTIONS


Below, we attempt to outline just some of the questions we routinely get each day via e-mail, phone, postal mail, and fax. If there's a question you have that isn't presented here, please contact us and we'll do our best in answering it for you. Additionally, we will continue to update this section with your questions so that we can better serve others.
.

Q: What do your music artists charge for a performance?

A: The answer to this question relies on several factors. Generally, however, CDE has quality national entertainment that is available for less than $15,000, most of which are in the $5000 - $8000 range, with many being less. Factors such as routing opportunities, type of venue and event, and audience size are just some of the variables that CDE and the artists take into account when giving you a quote for a performance. Also keep in mind that in most instances the buyer will be responsible for transportation, sound equipment rental, and accomodations for the entertainers -- which is an additional expense.


Q: Are interviews available with your artists prior to a show?

A: Interviews with radio / TV stations, newspapers, and other members of the media are welcomed. We ask that all interview requests be mailed or faxed to our national office on a company letterhead, and we will coordinate the interview. Because of travel and time constraints, we ask that all interviews be arranged and approved at least two weeks in advance.


Q: Can I write to one of your artists for an autograph?

A: All of the celebrities that work with us welcome interaction with their fans, and generally will have no problem signing an autograph for you. Most of our artists will sell merchandise and sign autographs following a performance, so be sure to look for them there. For those of you that want to write to them, we ask that you please send your item to be autographed along with a SASE to CDE's national office, and we will take care of it. It may not always be an immediate response, but it will get done! Be sure to check out the merchandise page for additional autographed items which are available.


Q: Can "so and so" come perform in my town?

A: We can almost guarantee that if he or she hasn't already performed there, they most certainly would love to! However, when asking this question please keep in mind that bringing a show to your town requires coordination of many different parties; such as an individual or organization to spearhead the campaign to get the act there, sponsors (radio stations, etc.), venues, and many others. If you or someone you know would like to get one of our acts to "your town," please send us as much information as possible, and we'll do our best to make it happen!


Q: What type of show should I get for my event?

A: This question vearies greatly depending on factors such as type of event, budget allocated for the event, the target audience, etc. Fortunately, Celebrity Direct Entertainment has acts perfect for virtually any event ranging from private parties to large corporate events to full state productions. We work with the artists showcased on our roster page because we believe in the work they do, and know that no matter the audience or budget they will make their show a time to remember.


Q: What other tools do you have to help me decide on who I should book?

A: If you are interested in a particular artist, or need help finding the perfect one, please let us know by filling out the inquiry form or contacting us in any other way. For most of our artists we have video/audio recordings, complete biographical information, references, and cost comparison sheets - all designed to make your decisions easier!


Q: What other services does Celebrity Direct provide?

A: Many! We provide web hosting, website design, promotions, audio/video duplication and transfer and much more! We also provide printed tickets to many of the nation's largest venues. Whether your venue is small or large, we can provide professional, barcoded, and numbered tickets with hologram for just pennies each. It's one of our 'unsung' services that have helped venues save money for year! Make to click the links in the left-hand column to learn more or call one of our representatives today!


Q: Do you have to be licensed to book entertainment?

A: In most states, yes! We are a licensed and bonded talent agency, regulated by the Florida Department of Business and Professional Regulation. Our talent agency license is TA987.

| | |
| --- | --- |
| | CDE NATIONAL HEADQUARTERS: PO Box 494314 * Pt. Charlotte, FL * 33949 * (941) 624-2254 * E-MAIL |